APOTHECARY STORE <![if !vml]>

<![endif]>
<![if !vml]>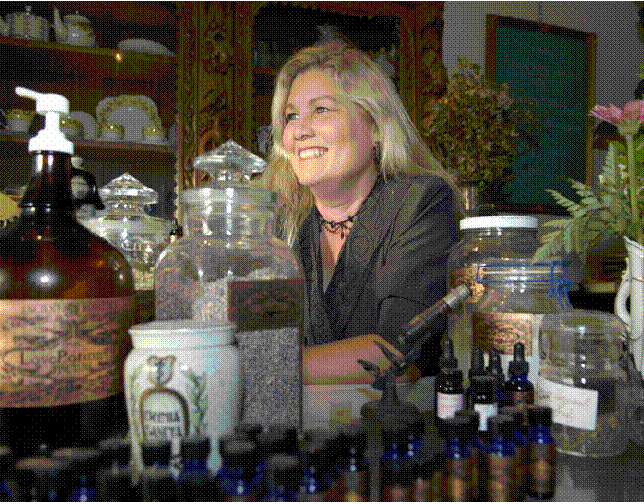 <![endif]>
Welcome to our online Aromatherapy Apothecary Store.
ANCIENT AROMATICS blends all of its Aromatherapy blends fresh, per order. There are no chemical preservatives used. Mainstream products manufactured by others and sold at your local store are loaded with chemical additives. Everyday you wash your face and then you are told you need to put on a lotion that is loaded with chemicals. Why bother to wash? We threw out the store bought lotions years ago. When you use ANCIENT AROMATICS Massage Oils and Facial Serums you do not have to wait weeks or months to notice a difference in your skin. It just takes minutes to feel the softness and healthy plumpness that nature's plant lipids provide*. Shelf life is approximately 3-4 months for blends of essential oils with a carrier (it is the carrier that unfortunately introduces decay along with their valuable and beneficial qualities), so use them up. Only buy what you are going to use this season! I can always make another batch. It is good to shake some of the blends prior to use, especially ones with thick resinous essential oils. Essential oils are precious, do not waste them. Many of the plants used for there Essential Oils are becoming rare in the wild or extinct in many countries. Most pure Essential Oils will last years, if stored correctly. Some pure Essential Oils will become aged or better with age, like fine wine, while others will fade. The pricing for essential oils constantly changes, due to seasonal weather extremes. When buying anything purely plant based it is important to understand that it is similar to going to a Botanical Farmers Market. "Buy fresh and use fresh", is the rule for enjoying the wonderful plants of our earth. 
PRODUCT CATEGORY DIRECTORY
1-2-3 EASY FORMULARY: SIMPLE INSTRUCTIONS
NEW AND EXCITING WAY TO CREATE YOUR VERY OWN SIGNATURE ESSENTIAL OIL FORMULAS! The 1-2-3 Easy Formulary is the most accessible Apothecary of its kind available to the public, with literally hundreds of premium essential oils, carriers and additives to chose from. Just follow the 1-2-3 Easy Steps to create what ever your heart desires…if you get lost just call, we will be happy to technically assist you.
<![if !vml]>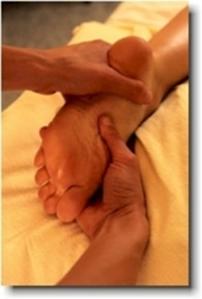 <![endif]>AROMATHERAPY ACCESSORIES                  
1/2 oz. COBALT BLUE BOTTLE W/DROPPER                                 
PERFUME BOTTLES with frosted silver glass cap 1/2 oz.
ELEGANT SEA SALT DRESSER TIN                                                                      
AGELESS BEAUTY Facial Serum
ROSE BALANCING Facial Serum
CARBON 5 Acne Spray NEW!                                                                                             

<![if !supportLineBreakNewLine]>
<![endif]>
MEDI-SPA MASSAGE OIL BLENDS (11)                                                         
DIABETIC FOOT 1oz. Massage oil
DETOX  with OXYGEN 2oz. massage oil
MOONLIGHT Massage Oil 2 oz
SAXON Massage Oil 2 oz
EINSTIEN'S SECRET 2oz. Massage oil
RELAXATION 2oz. Massage oil
DIET DELIGHT 2oz. Massage oil
CHEMOS TUMMY 1 oz. Massage oil
<![if !supportLineBreakNewLine]>
<![endif]>
MEDI-SPA MASSAGE LINIMENTS (4)
EXTREME SPORTS WARMING OIL LINAMENT
HIPPOCRATES IMMUNE SYSTEM CHEST RUB 1/2 oz.
CHEMOS TUMMY 1/2 oz. Liniment oil
EXODUS Holy Anointing Oil 1/2 oz. Liniment
<![if !supportLineBreakNewLine]>
<![endif]>
MEDI-SPA MUD AND SALT TREATMENTS (3)
SPA SALT, Ivory Coarse
BENTONITE CLAY, INTERNAL USE (PREMIUM SPA EXTERNAL USE)
SEA CLAY
NEW FORMULAS COMING SOON FOR YOUR OXYGEN BAR
<![if !supportLineBreakNewLine]>
<![endif]>
JOJOBA OIL
GRAPESEED OIL
COMFREY INFUSED OIL (ORGANIC)
HEMP SEED OIL
EVENING PRIMROSE OIL
VEGETABLE GLYCERIN USP 99% Kosher
ARNICA INFUSED OIL (WILDCRAFTED)
ROSEHIP SEED OIL
ALMOND OIL
PLANTAIN INFUSED OIL (WILDCRAFTED)
FRACTIONATED COCONUT OIL
AVOCADO OIL
CALENDULA INFUSED OIL (ORGANIC)
BULGARIAN ROSE HYDROSOL
<![if !vml]>

<![endif]>
PURE ESSENTIAL OILS (124)
OUR PREMIUM ESSENTIAL OILS:
We carry over 100 of the finest, pharmaceutical, organic, or perfumer's grade Pure Essential Oils including PRECIOUS OILS and EXOTIC & RARE OILS.
To locate a specific item just type the name into the site search engine to the right, then click on the magnifying glass
ABSINTHE (WORMWOOD)

ALLSPICE

AMBRETTE SEED

 AMYRIS OIL

ANGELICA ROOT

ANISE SEED USP.

ARMOISE, WHITE

ARNICA TINCTURE

BALSAM FIR CANADIAN

BALSAM PERUVIAN, N.F.

BASIL SWEET, ORG.

BAY, WEST INDIAN, RUM

BENZOIN

BERGAMOT OIL

BERGAMOT OIL, BERG. FREE

BIRCH WHITE

BIRCH, SWEET

BLACK PEPPER

BLACK PEPPER, ORG

BORNEOL

CABREVA

CAJEPUT

CALAMUS

CALENDULA,ORG. CO2

CAMPHOR, WHITE

CANANGA

CANNABIS (HEMP)

CAPSICUM, OLEORESIN (500,000

SCU)

 CARAWAY

CARDAMON

CARROT SEED

CASSIA LEAF

CATNIP, CANADA PREMIUM

CEDARWOOD ATLAS, ORG

CEDARWOOD TEXAS

CEDARWOOD VIRGINIA

CELERY SEED

CHAMOMILE, ROMAN

CHAMOMILLE GERMAN BLUE

CINNAMON LEAF, ORG.

CISTUS LABDANUM, ORG.

 CITRONELLA OIL, NATURAL

CEYLON

CLARY SAGE, ORG

CLOVE BUD

COCOA (CHOCOLATE) ABS.

COFFEE, CO2

COPAIBA OIL

CORRIANDER

CUMMIN SWEET

CYPRESS

.

DAVANA, ARTISIMA

DRAGONS BLOOD

ELEMI

EUCALYPTUS GLOBIUS

EUCALYPTUS LEMON , ORG

FENNEL SEED, ORG.

FLEABANE

FRANKINCENSE

GALBANUM

GERANIUM OIL, BOURBON

GERANIUM ROSE, ORG

GINGER

GRAPEFRUIT OIL, ORG.

GREEN TEA

GUAIACWOOD

HELICHRYSUM, ORG.

HOPS

HYSSOP

JASMINE absolute

JASMINE Sambac

 JUNIPER BERRY OIL, ORG

 LAVENDER OIL, NATURAL, N.F.

LAVENDER OIL, ORG.

LAVENDER, BULGARIAN

LAVENDIN, SUPER, ORG

LELESHWA

 LEMON MYRTLE

LEMON N.F.

LEMONGRASS, ORG.

LIME

LOTUS FLOWER

MAGNOLIA FLOWER

MANDARIN, RED

MARIGOLD CO2

MARJORAM

MELISSA OFFICINALIS, ORG.

MIMOSA ABSOLUTE

MYRRH

MYRTLE

NEROLI

NEROLINA

NIAOULI ORG.

NUTMEG

OAKMOSS ABSOLUTE

OPOPONAX (SWEET MYRRH),

ORG.W.C.

ORANGE OIL, SWEET, ORG.

OREGANO, FLOWER TOPS

PALMAROSA, ORG.

PARSLEY SEED

PATCHOULI OIL

PATCHOULI OIL, ORG.

PEPPERMINT OIL, ORG

PEPPERMINT OIL, USP.

PETITGRAIN

PINE NEEDLE, SCOTCH, ORG.

PLAI

ROSALINA (ROSE TEA TREE)

ROSE, BULGARIA, ORG.

ROSE, MORROCO ABS.

ROSEMARY VERBENONE, ORG.

ROSEMARY, N.F.

ROSEMARY, ORG.

ROSEWOOD OIL (BOIS DE ROSE)

SAGE SPANISH

SANDLEWOOD

SEAWEED

SPEARMINT N.F.

SPIKENARD

STYRAX GUM

TAGETES, ORG.

TANGERINE OIL, FCC.

TEA TREE

TEA TREE, LEMON ORG

THUJA

THYME, LINALOOL

TONKA BEAN

TUBURROSE

TUMMERIC

TUMMERIC FCC

TURPENTINE OIL, Rectified N.F

VALERIAN ROOT

VANILLA OLEO. 20

VERBENA, LEMON

VETIVER

VIOLET

WINTERGREEN N.F.

YARROW, BLUE, ORG.

YLANG LANG COMPL., ORG.

<![if !vml]><![endif]>

WE ALSO CARRY BULK ESSENTIAL OILS  OR CARRIERS. PLEASE SEND US A NOTE IF YOU NEED TO ORDER AN ITEM OUT OF STOCK. Thank you.

Ancient Aromatics order desk QUESTIONS 1-805-643-0690 or email to:  apothecary_store@sbcglobal.net

ANCIENT AROMATICS

50 N. Oak Street . Ventura . California . 93001

*These statements have not been evaluated by the Food and Drug Association. These products are not intended to diagnose, treat, cure, or prevent any disease.